Sacred Heart Cathedral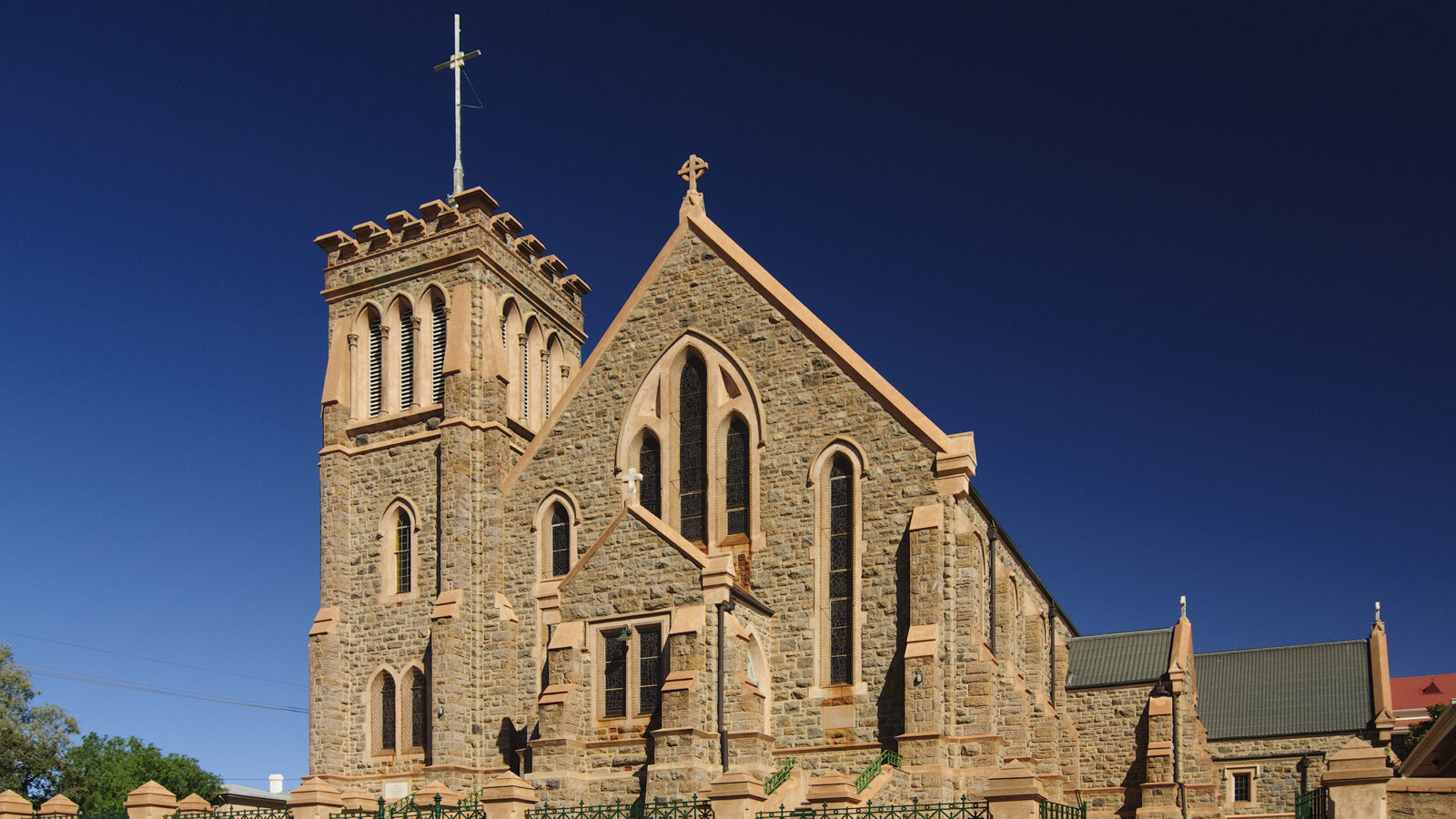 Architect: NSW Catholic Diocese
The Cathedral was built at a cost of 8,000 pounds. It was dedicated in July 1905.
This project involved the replacement of deteriorated stone to buttresses and façades. The stone was sourced from the original quarry in Broken Hill, where HSR stonemasons quarried the stone to the required dimensions, provided templates, shaped and profiled the stone and then fixed into position.
Specialist stone façade cleaning was applied using the latest cleaning techniques, removal of existing grilles to stained glass windows, careful cleaning of stained glass and the installation of new window protection.