St Patricks Church, Port Fairy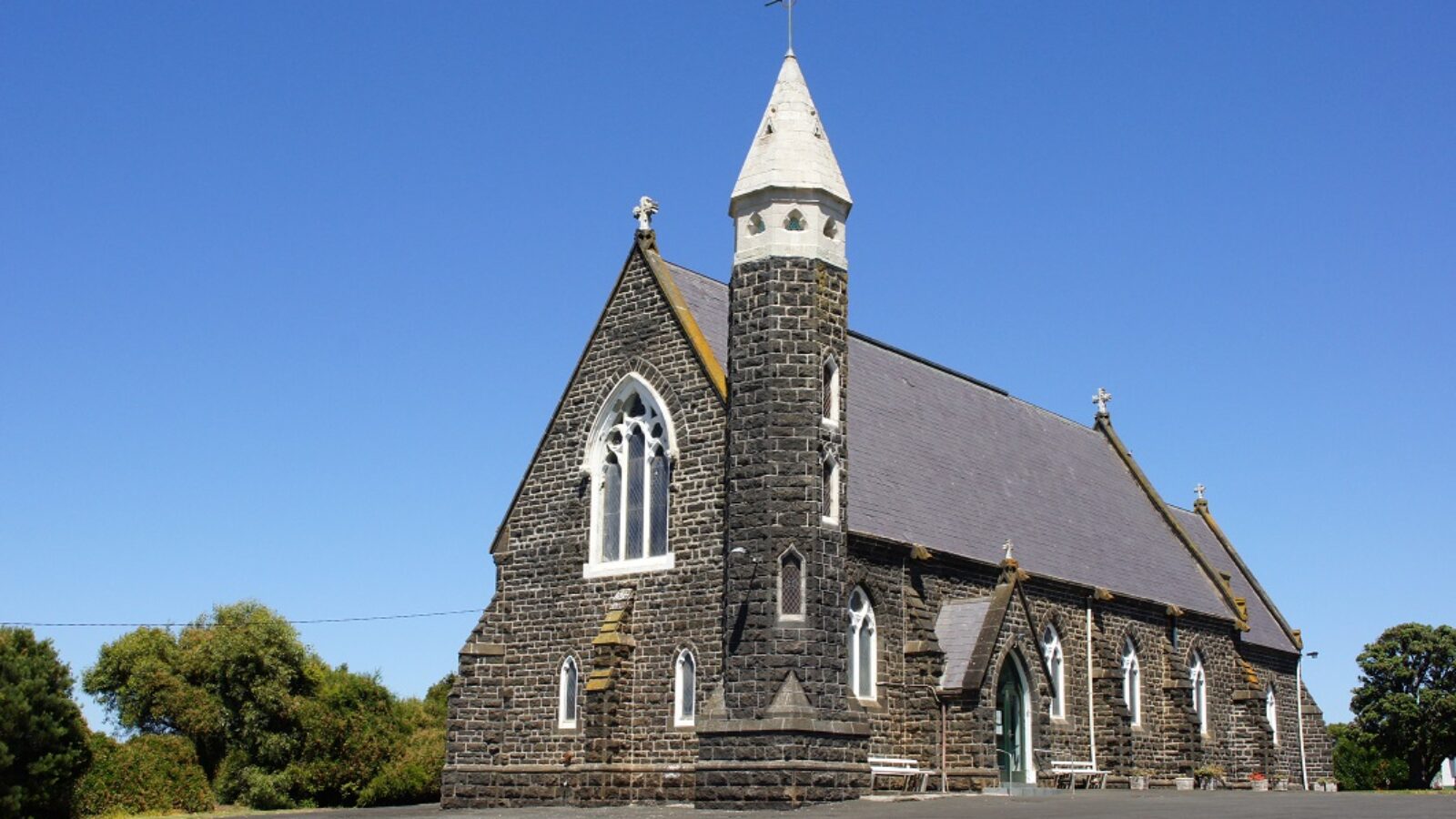 St Patricks Roman Catholic Church was constructed to a design by English architect Charles Hansom, and is a characteristic example of an Early English Gothic Style.
The church's foundation located in Western Victoria was laid on the 24th July, 1857 and was finished in 1867.
 Architect: NPM Architects
HSR undertook extensive work on the windows of the church including specialised masonry cleaning of bluestone, paint removal and application to sandstone, new stone replacement, mortar repair to Celtic cross and repointing to chimney.  The stained glass was removed and the stone window tracery was replaced in it's entirety.