St Francis Xavier Cathedral Geraldton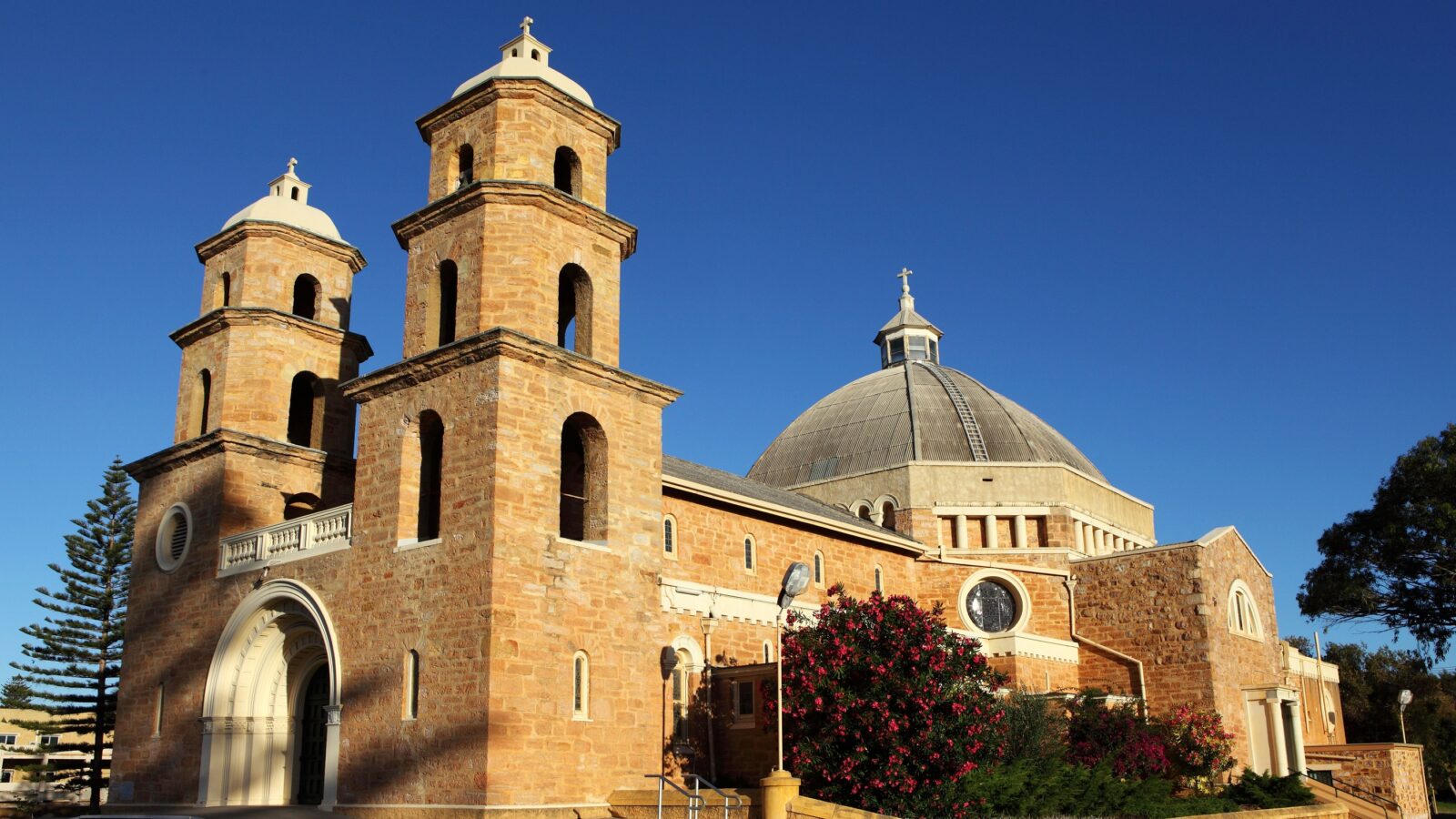 The St Francis Xavier cathedral work began in 1916. The first stage was the twin towers and the nave, with the unfinished walls of the central octagon and south transept covered by a temporary roof of wood and corrugated iron. The remainder of work was completed over the next 20 years, with the final project completed in 1937.
The architect at the time, Monsignor Hawes, followed the architectural characteristics of the round-arched classic style of ancient Rome and any useless ornamentaion and elaboration that would lead to extra expense were rigidly avoided.
Architect:
HSR applied extensive conservation work and crack repairs to the façades involving repointing using traditional lime mortars to the bell twin towers, cupolas and parapets; stabilisation to cupolas, mortar repairs, stone indenting, whole stone replacement, render repairs to parapet and salt damp remediation and desalination.