St Judes Church, Carlton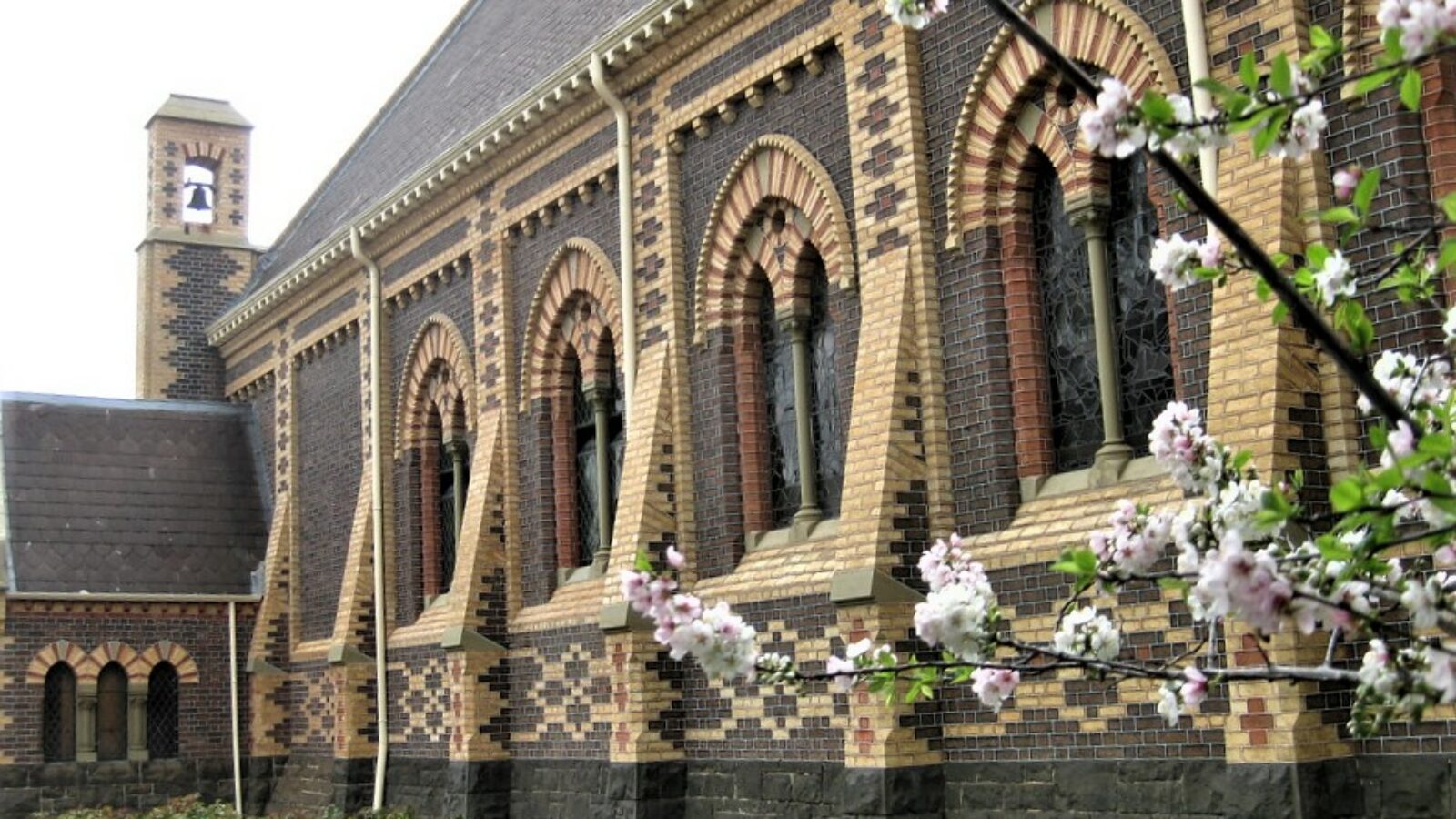 Conservation works to St Judes Church in Carlton, Victoria. Scope of conservation works included brick tuck pointing in lime mortars to match existing materials and finishes, brickwork replacement, and replacement of deteriorated stone features with ornately carved Udelfanger Sandstone to match.
St Jude's Church is an Anglican parish church in the Melbourne suburb of Carlton and is one of the first complete polychromatic brick churches built in Australia. The church was opened in 1866 as a temporary wooden building but was rebuilt as a Gothic-polychrome building between 1866 and 1874.
The site is listed on the Victorian Heritage Register.