Wesley Church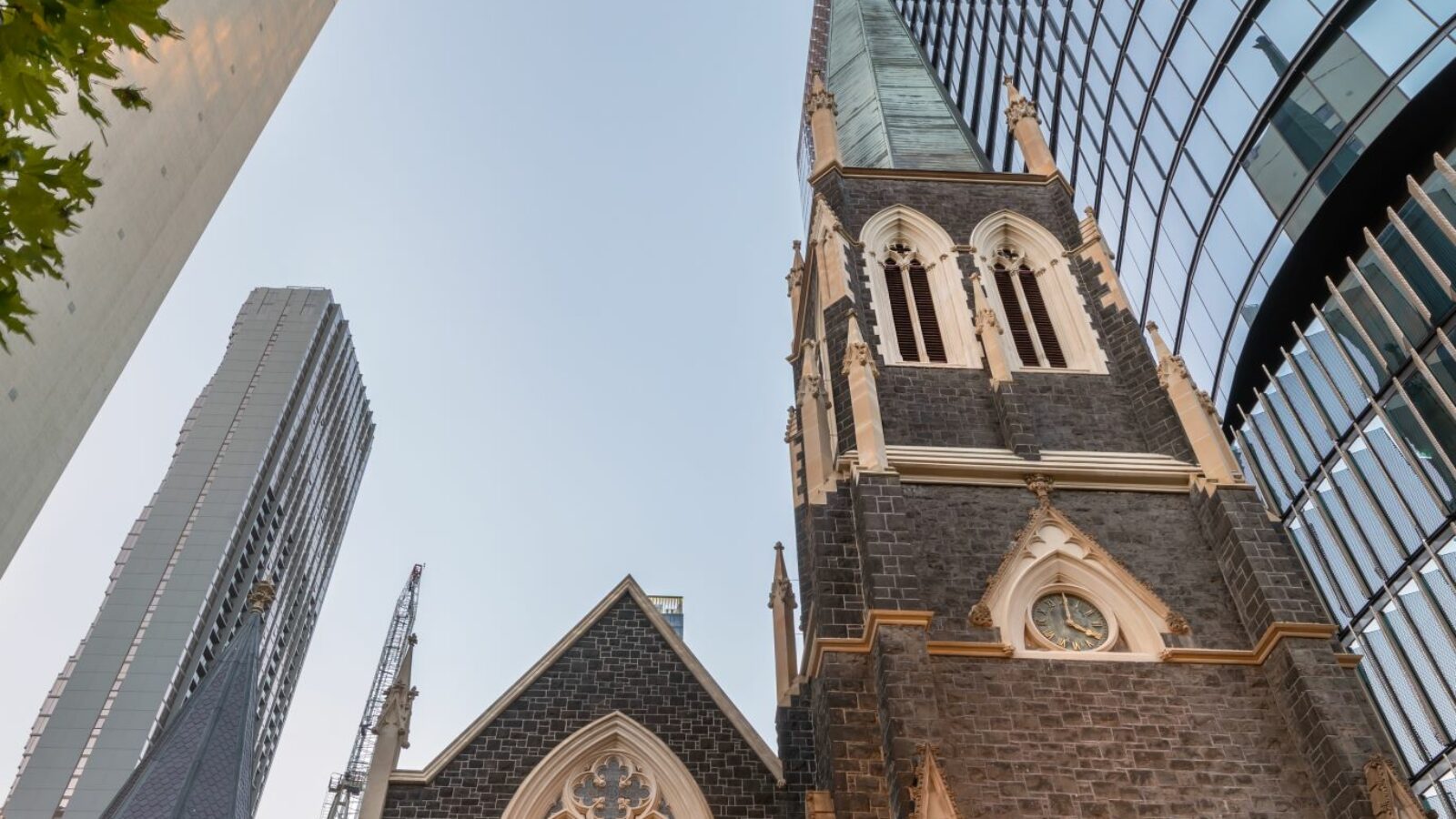 Restoration and conservation works to the Wesley Church project in Melbourne has now commenced. Over the next two years the Church, the Manse, the Schoolhouse and the Caretaker's Cottage will be fully restored.
Works will include specialist cleaning, repointing, slate and lead roofing, heritage carpentry and painting, and stained glass window repairs. One of the major components of the works to the church will be stone replacement, including replacement of pinnacles, stringcourses and cornices. The stone used is Udelfanger Sandstone from Germany, as specified by the consulting architect, Lovell Chen.
The restoration project is part of the 200 million redevelopment of the Wesley Precinct. The redevelopment includes ground and lower level retail spaces, a new ground level park and two public walkways through the site.
The 34 level commercial office tower will sit on the eastern portion of the Wesley Church site with frontages to Lonsdale Street, Little Lonsdale Street and Jones Lane.