Posted on 29 Sep 2021 For builders and professionals
Heritage Trades Program at Spring Gully Cottage, Clare SA.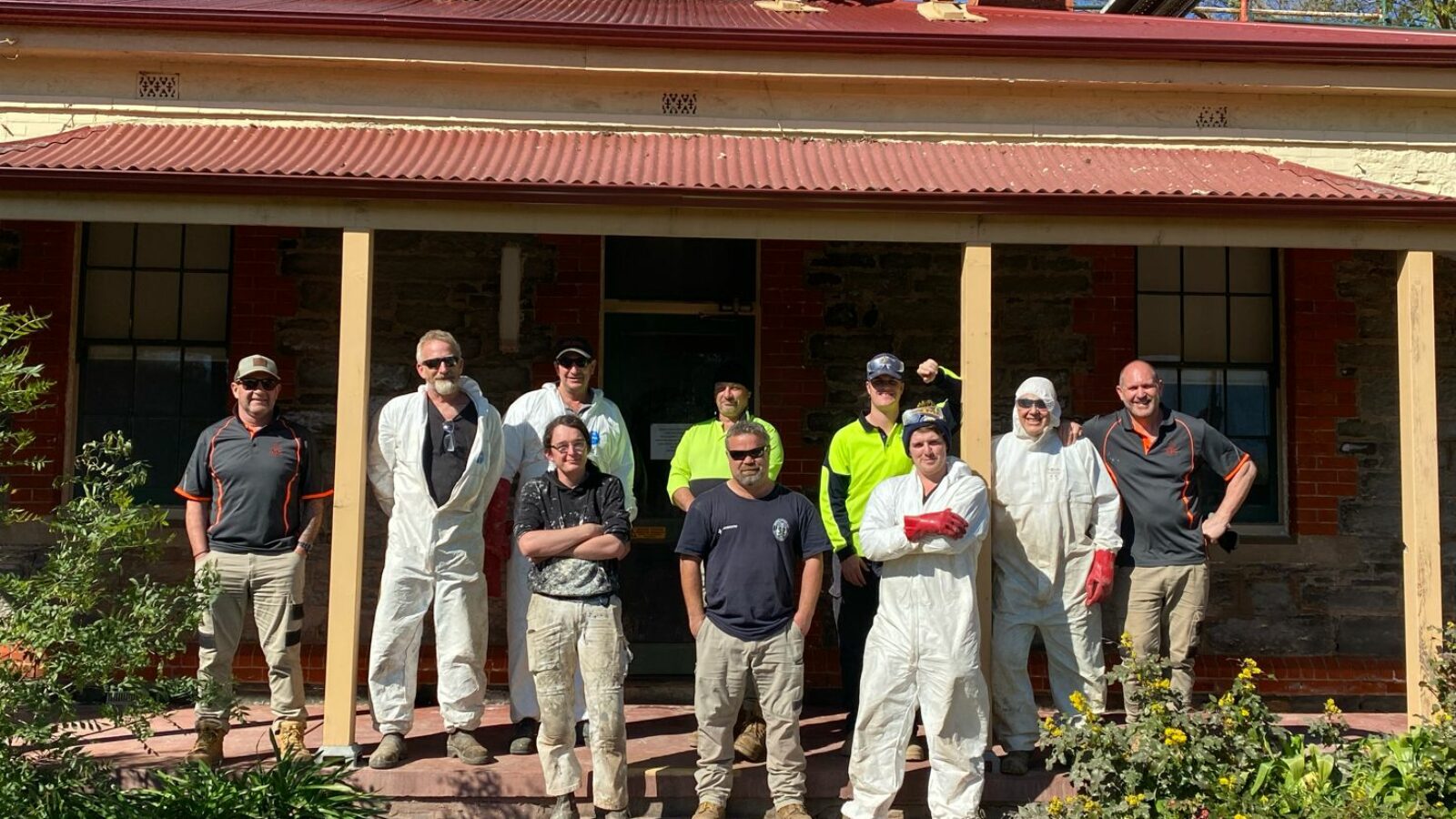 Applied Building Conservation Training (ABCT) have successfully delivered a Lead Paint Awareness course at Spring Gully Cottage, Clare, SA.
The 5 day program aimed at Tradespeople and Apprentices in the construction industry demonstrated the removal of various paint applications from masonry using the latest products and façade cleaning technology.
All participants successfully gained certification in lead paint and asbestos awareness and basic heritage conservation skills.
Subsidised by the Department of Environment and Water (DEW) and Construction Industry Training Board (CITB).
See www.hsrsa.com for upcoming programs.