Posted on 21 Jan 2022 Architecture
HSR kicks off 2022 with a win at the Master Builder Awards Victoria!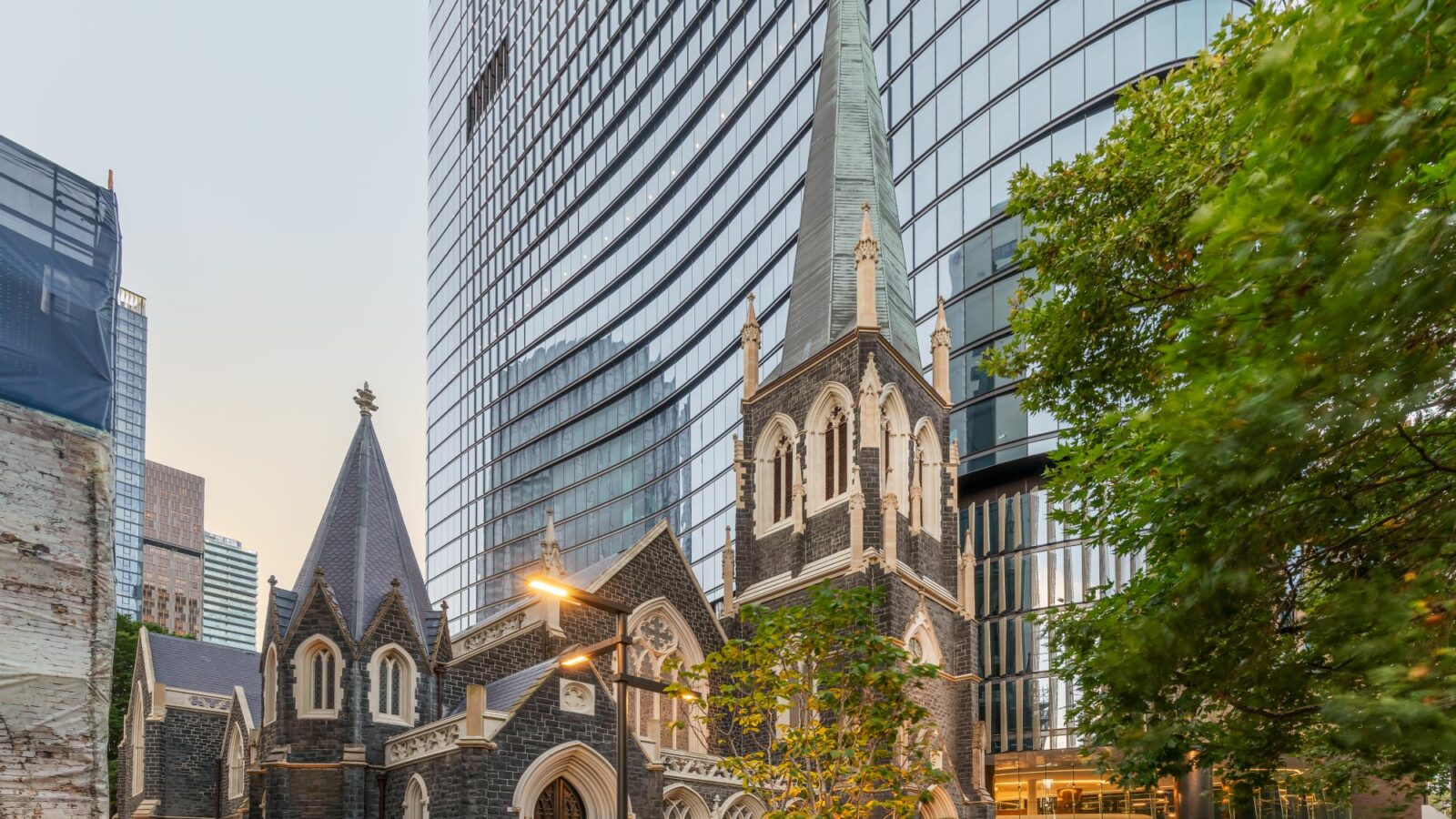 A fantastic start to the year for all of us here at HSR, with a win at last nights Master Builder Awards Victoria.
HSR took home the award for Best Specialist Contractor for the restoration and conservation works to the Wesley Church project in Melbourne.
We would like to give a big thank you to Master Builders Victoria for recognizing the extremely high standard and quality of the conservation and restoration works achieved in this project.
But most of all, we would like to say a huge thank you to the HSR team for all their amazing dedication, attention to detail and hard work in this very extensive project that spanned 2 years. The works they undertook included specialist cleaning, repointing, slate and lead roofing, heritage carpentry and painting, and stained-glass window repairs. One of the major components of the works to the church was stone replacement, including replacement of pinnacles, stringcourses and cornices.
The stone was imported from Germany and HSR undertook two visits to the quarry/manufacturer to select block and ensure the standard of the stone was free from discoloring, natural fissures and was to the correct bed heights. This ensured that upon arrival in Australia there were no quality issues at all. Visits to the stained-glass specialist were also undertaken to monitor works in progress, which resulted in high quality work being installed on site.
The restoration project is part of the 200-million-dollar redevelopment of the Wesley Precinct. The redevelopment includes ground and lower-level retail spaces, a new ground level park and two public walkways through the site.
This Wesley Church project was achieved by way of a collaborative approach between HSR (Aust) Group, Lovell Chen, & Lend Lease. Details were discussed and replicated from original records with extensive samples and prototypes.